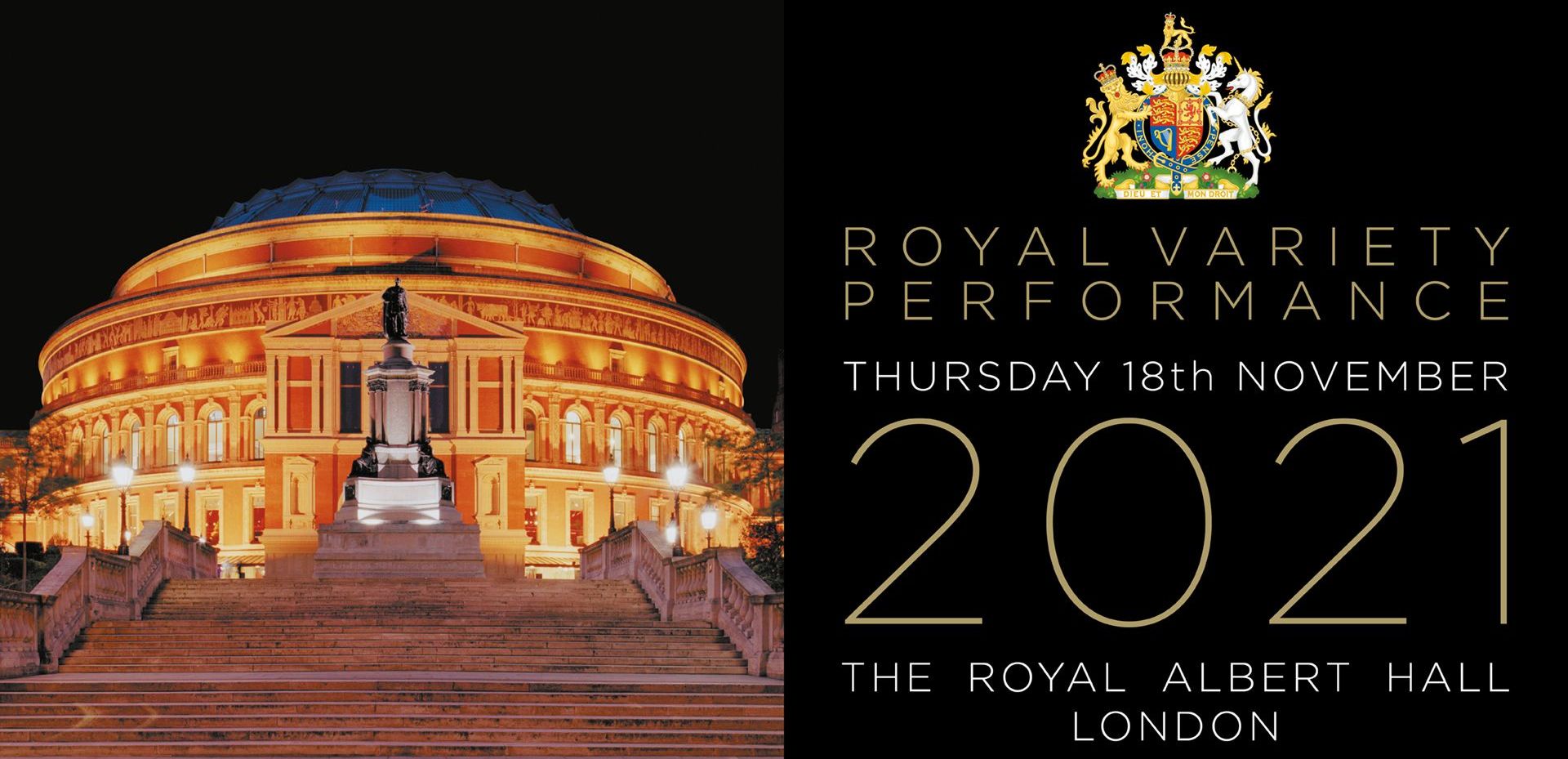 ROYAL VARIETY PERFORMANCE 2021
"I'm delighted to announce that this year's Royal Variety Performance will be staged at the Royal Albert Hall in London, on 18th November 2021. Tickets will go on sale on Saturday 26th June at 10am.
This is a very special year for us at the Royal Variety Charity, as it marks exactly one hundred years of Patronage from the reigning Monarch, beginning with King George V in 1921.
2021 is also the 150th anniversary of the Royal Albert Hall and it's therefore very fitting that we should take the Royal Variety Show there, during what is also a very special year for them too. We will also be staging our Aftershow drinks party at an equally splendid and prestigious venue, at the former Royal Palace that is Banqueting House on Whitehall, where we can celebrate this unique year with some champagne and canapes after the main show.
We are once again delighted to be working with ITV Studios and we've no doubt that this year's Performance will be one of the Royal Variety's most memorable and enjoyable shows in our long history. As usual, ITV will film the theatrical production for television broadcast in the UK in December and then around the world over the Christmas and New Year festive holidays.
The entertainment industry has suffered more than most during this horrible pandemic and your support for the Royal Variety Charity is therefore more important now that it ever has been. Before Covid-19, it was only the top 4.8% of those working in the industry that earnt above the average UK wage, but since March 2020, not only has this industry suffered a crisis like everyone else, but in parts suffered complete annihilation. Theatres and music venues have been closed for the best part of 16 months, festivals and outdoor concerts were abandoned and tens of thousands of people working in all parts of the industry, mostly on a freelance 'job-to-job' basis, have been left to fend for themselves with little or no support from the Government - not qualifying for furlough, or any other scheme that has been offered.
We would therefore be so grateful for your support in this very important year for us, not least because we were unable to stage a ticketed show last year due to the pandemic, so every penny raised from ticket sales this year, is all the more important.
We are extremely confident that by November, all theatres and venues will be fully operational and running at full capacity, but please note and be fully reassured that should the show need to be postponed as a result of Covid-19, your tickets will remain valid for the rescheduled show and additionally, should you not be able to make the new date, then your tickets will be refunded in full.
Thanks again for your continued support for the Royal Variety Charity and we very much hope to see you in November!"
Giles Cooper - Chairman
CLICK ON THE IMAGE BELOW TO BUY TICKETS!