26th September, 2017
It is with great sadness that we announce today the loss of one of our most active Executive Committee Members, Joy Francois, aged 85. Chairman Giles Cooper commented, "Joy was the most lovely lady who worked so hard for her beloved Brinsworth House. I will miss her terribly. She was such fun and worked so hard for the charity week-in-week-out. Such a huge loss to us all. May she rest in peace with her dear husband Manny"
Born in Birmingham, Joy made her professional debut at the age of 11 in panto at the Coventry Hippodrome. There followed a tour in Arthur Clarence's Goody Two Shoes and her first summer season at Cleveleys Arena, Lancashire, with Norman Savage.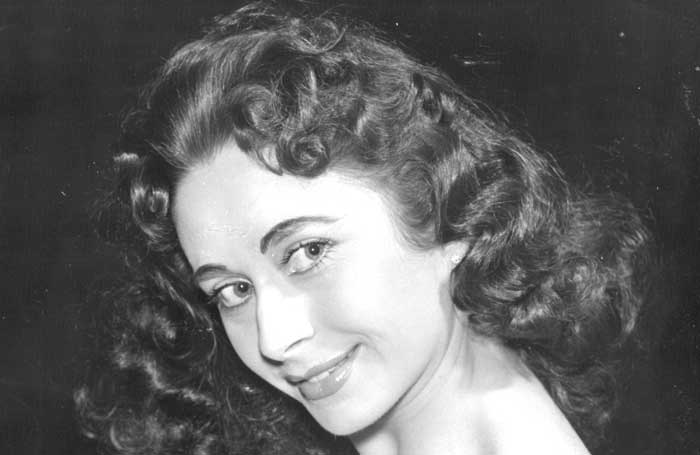 Aged 16, she met Manny Francois when on the same bill at the County Theatre, Bedford in 1948. Thirteen years her senior, they married in 1958 and remained so until Manny's death at 91 in 2009.
As Francois and Zandra, their first summer show as a double-act was at the Pier Pavilion, Llandudno followed by a season with Harry Secombe at Southsea.
Signed to the Delfont Organisation, they played every number one theatre in the country throughout the 1950s and 1960s. There were summer seasons for Harold Fielding, revues and variety shows, and Joy was also Daily Express Hula Hoop Queen in the late 1950s.
Joy is often credited with the success of Sir Bruce Forsyth, who after working with Bruce, persuaded her own agent to take him on.
In the early 1970s, as the variety scene faded, Francois and Zandra became Manny and Joy and turned to cabaret.
For 11 years from the late 1970s, they played summer seasons at Whitby's Royal Hotel and Joy continued performing well into her 70s at residential homes and community centres.
Joy Francois was born on May 2, 1932 and died on September 26.